[vc_row][vc_column][vc_column_text]
A Happy Tail!
  If you have a pet, I am sure you are considering your pet & homebuying and what to expect.  Our pets are a big part of our life!  Many of us plan our lives around our pets.  Therefore, their role in the home buying process is essential!
If you are thinking about buying or selling, it is essential to understand the current real estate market.  A trusted, experienced real estate agent is invaluable in helping you know Panama City Beach and the Emerald Coast real estate market.
  Life's A Beach Real Estate can help you stay up on the current industry topics and trends.  And help with questions, concerns, and much much more.
[/vc_column_text][vc_column_text][/vc_column_text][vc_column_text]
Pets & Home Buying – A Happy Tail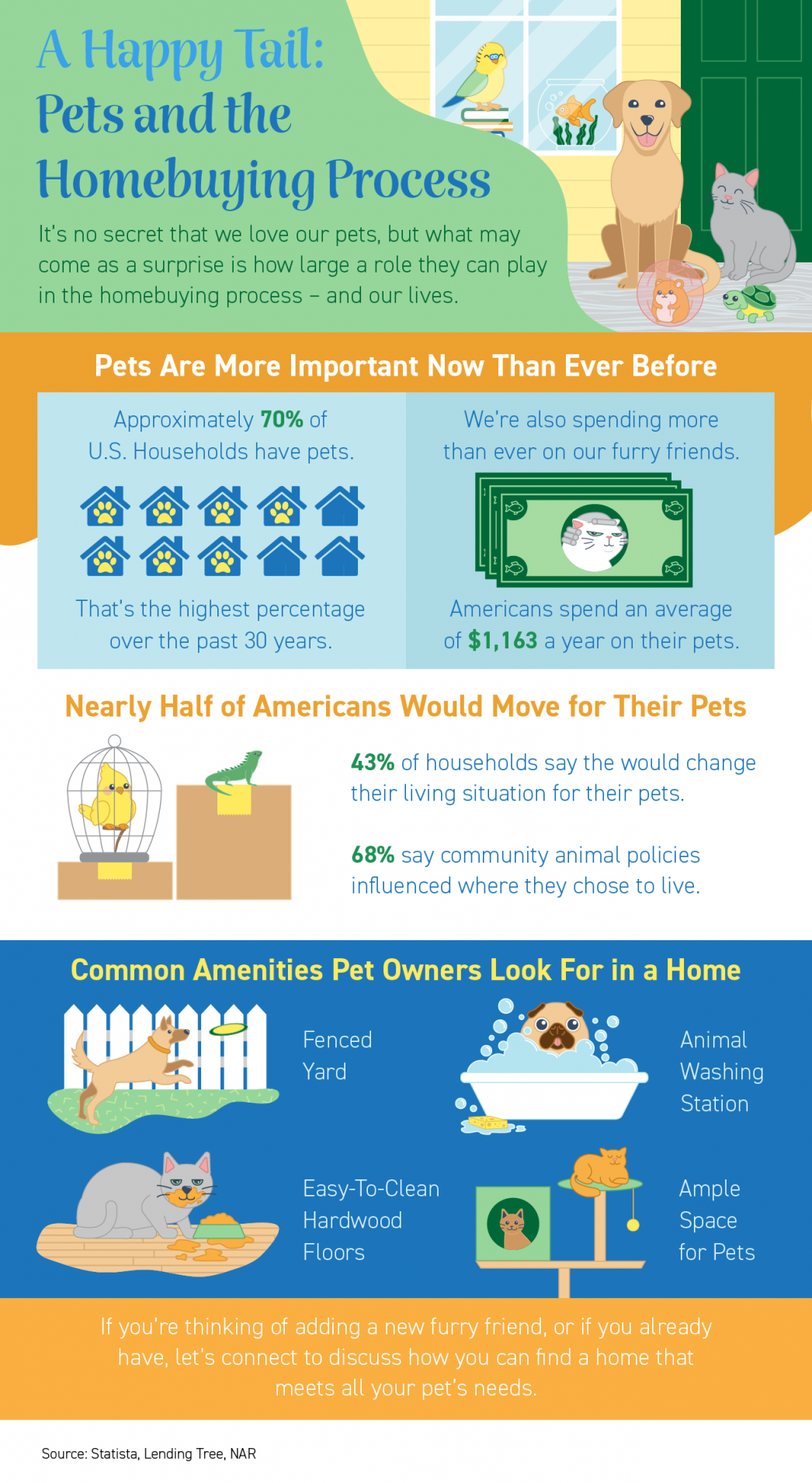 Some Highlights
It's no secret that we love our furry friends – about 70% of U.S. households have pets. What may come as a surprise is how large a role they play in the homebuying process.
Americans spend $1,163 a year on their pets, and nearly half of pet owners say they would move for better accommodations and amenities for their pets.
If you're thinking of adding a furry friend, or if you already have, let's connect to discuss how you can find a home that meets all your pet's needs.  And what you can expect with pets & home buying.
To learn more, reach out to our team.  With two office locations, Life's A Beach Real Estate is located in Panama City Beach.  And Life's A Beach Luxury Real Estate is located in Destin.  We are here to answer your questions and help you find your piece of paradise.
[/vc_column_text][/vc_column][/vc_row]